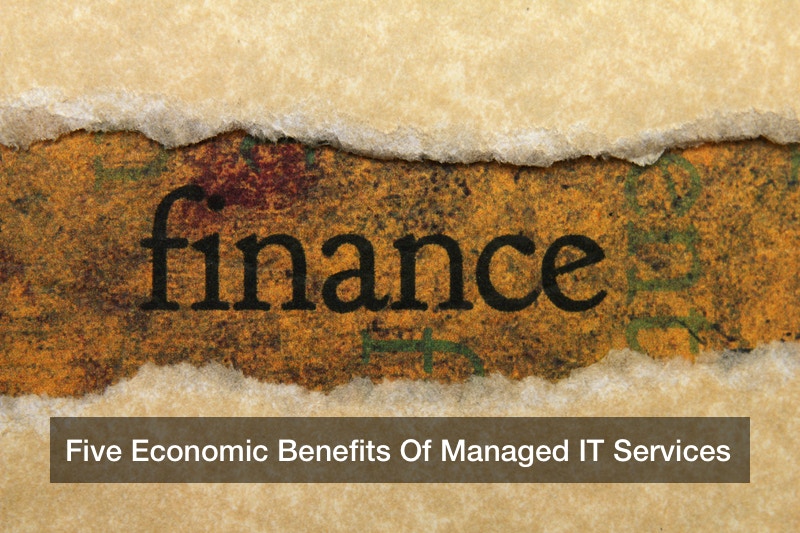 As any company knows, business moves at a brisker pace than ever these days thanks to advances in technology. Advances in technology have allowed for better productivity and collaboration, but it also means a company's IT requirements will increase. By going through managed IT security services providers, companies can protect their data, increase their efficiency and keep pace with a fast-moving world.


Managed IT services helps companies make sure the right employees and rate resources are allocated in the best way possible. When this happens, the company stands to benefit financially. Here are five ways companies can benefit from managed IT services:
More productivity: companies everywhere these days are looking to increase productivity enhance the way they do business by using technology. When that doesn't happen, problems arise and companies lose money. With Managed IT services companies are able to reduce server and network downtime in spades.
IT staff productivity: Another benefit is increased IT staff productivity. Too often, a company's IT staff is consumed with fixing user issues or fixing equipment that's not working. Working on tasks like these take a staff away from more important issues and by outsourcing these kinds of things to manage it services, companies can focus on more important priorities.
Infrastructure expenses: switching to a managed IT provider can also help companies reduce their infrastructure costs. By using managed IT services companies are able to downsize their on-site infrastructure by using data centers. This helps save on the cost of hardware but also cuts back and energy usage.
More predictable costs: with managed IT services, companies will find they pay the same amount regardless of how much support they get every single month. This helps companies when it comes to budgeting for IT services because they know exactly what they're paying and exactly what kind of support they're receiving.
Expert support: any company will tell you the time is money, especially in today's technology-driven world. IT malfunctions and problems disrupt productivity, stall projects and ultimately cost the company money. With managed IT services, companies can have issues fixed immediately and have those issues six by an expert who can solve problems in a matter of minutes rather than hours or days.

If your company is looking to enhance its IT security, there a number of managed IT security services providers that provide threat prevention and management, analysis services, incident response, network monitoring and support. Managed IT security services providers will give your company the support it needs so that more time can be spend on important work and not on nagging IT issues.


Companies can never be too careful these days when it comes to being secure. Still, 34% of companies fail to test their backups and of those that do, 77% have found backup failures. When it comes to finding cyber security solutions, going through managed IT security services providers as well as cyber security consulting services can help companies protect their most valuable assets and focus on doing important business.